Lauren and Gems and Miro
Lauren moderated today, and brought the topic of harvesting "Gems" from conversations. (That's my understanding, but I'm willing to be corrected.)
Welcome to Kayla Ancheta Chey, whom I met for the first time today, though she says she's attended a couple previous GCC sessions.
Also, welcome back, Charles! Haven't seen you in a while :)
I don't know anything about Miro other than what Lauren presented today, but it looked easy to use, and likely useful. So I signed up with FB SSO at miro.com. Here's an invitation link to join the GCC "real time board" at Miro.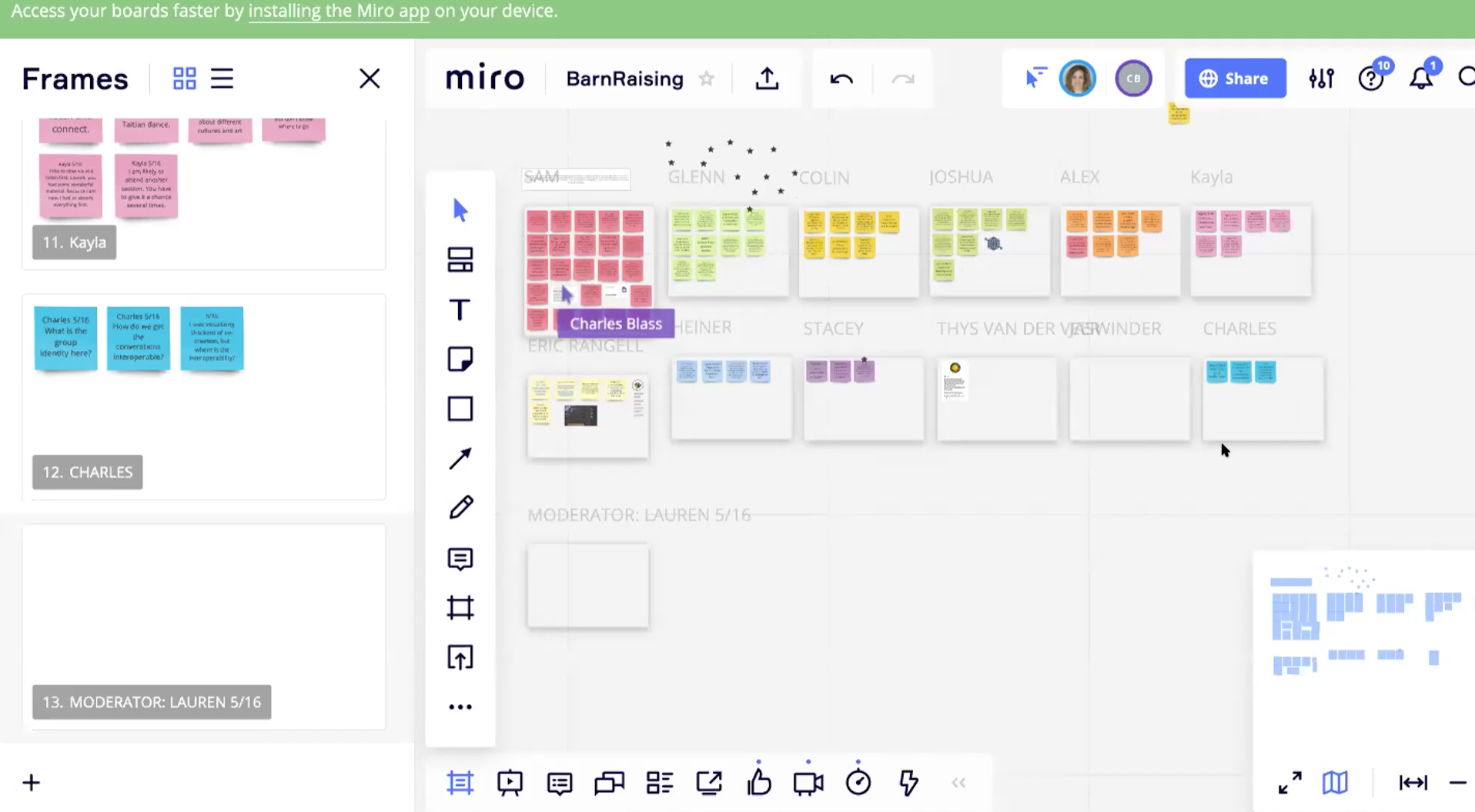 It appears that Lauren extracted some quotes / gems from 20200104 Barn Raising
re: "hitting a button" in real-time to record a gem: I think this is a nice option / feature, but I would have to train myself to use it. Culturally, some of us (I include myself) aren't prone to "self-promotion" of the kind to say "What I'm about to say is a gem, so it merits special-marking".
Frankly, if I don't think what I'm about to say is relevant and significant, and worth noting, I'm likely to stay silent. So in one sense, every time I speak, I'd in some sense want to hit the "gem" button.
---
Next up, we have:
Jaswinder, May 23
Charles, May 30
Joshua, Jun 6
Kayla said she would likely take a future session, and I'm also on deck at some point.
More later…
Written on May 16, 2020